Small Weird Love
♥
KMM prompt:
Arthur/Merlin, modern AU based on A Primer for the Small Weird Loves by Richard Siken:

"The blond boy in the red trunks is holding your head underwater

because he is trying to kill you,

and you deserve it, you do, and you know this,

and you are ready to die in this swimming pool

because you wanted to touch his hands and lips and this means

your life is over anyway.

You're in the eighth grade. You know these things.

You know how to ride a dirt bike, and you know how to do

long division,

and you know that a boy who likes boys is a dead boy, unless

he keeps his mouth shut, which is what you

didn't do,

because you are weak and hollow and it doesn't matter anymore.
"
UGH THIS FIC... JUST. ALL THE FEELINGS. I love it so much. The author finished it just today. If you haven't read it yet and love teenage boys and their ridiculous feelings, poetry and an unhealthy amount of angst, you better do it now. ♥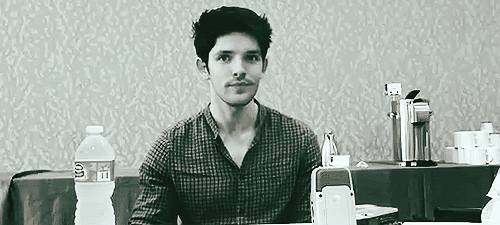 Well, I haven't read much yet and I wanted to wait for more recs but while I'm here, have as well some

paperlegends
( recs. )
Adios, amigos.