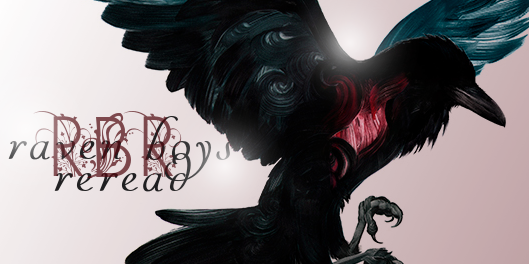 Banner made by the most awesome

luisadeza ♥
Hello there lovelies,
the time has come, we're about to start our
The Raven Cycle
read-along tomorrow. :)
I hope you're all as excited as I am and ready to talk about everything that is Raven Boys. ♥
If you're confused what I'm talking about, please go over
here
to check out what we've been up to.
Just so you don't have to check two posts I'll copy the schedule/rules again
( in here. )
But most of all: Have fun, respect other opinions, be nice to each other, spread the word, bring your friends, bring all the cider, chocolate & mint leaves and let's get started! EXCELSIOR! ♥